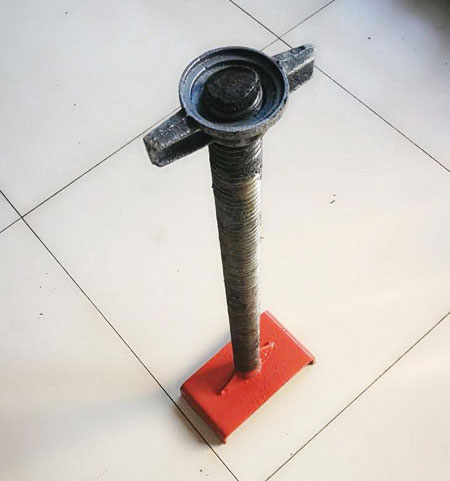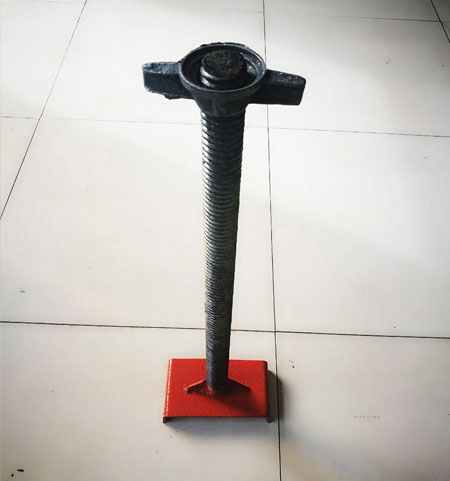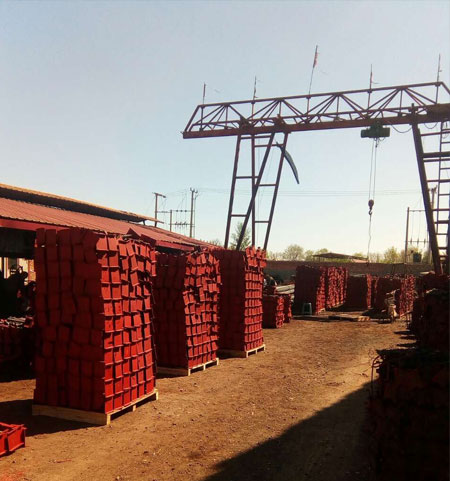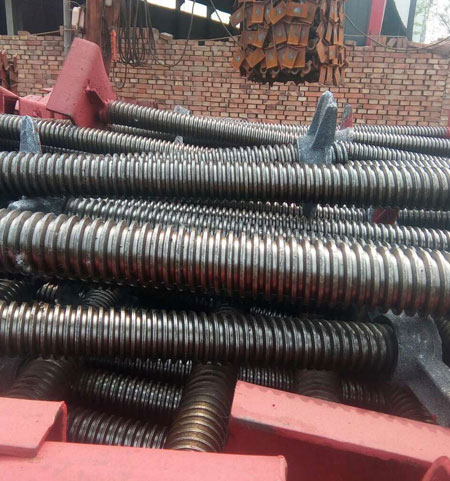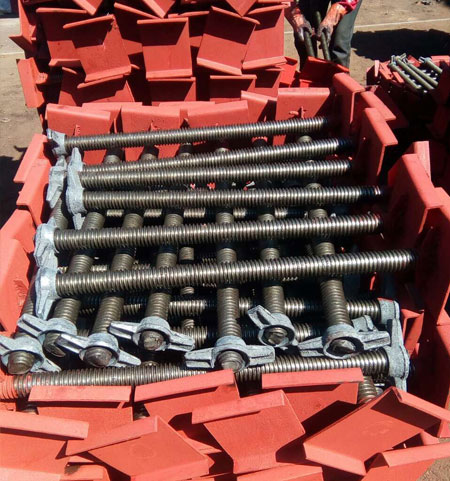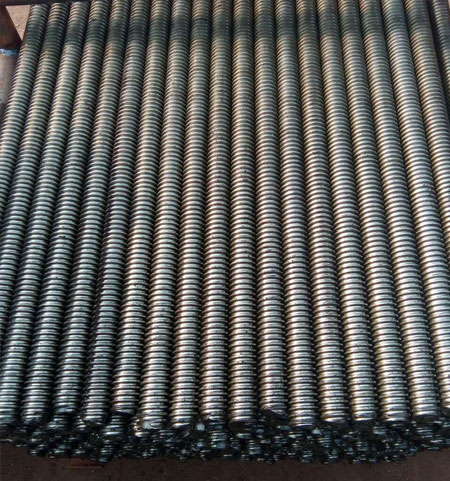 Purpose of construction jacking: used with steel pipe and scaffold in construction to adjust the height of the scaffold and pipe rack, balance the support of heavy objects, and bear load. It is widely used in commercial concrete casting in plane construction. With the rapid development of real estate and three-dimensional traffic in recent years, jacking has been more and more widely used.

Classification of Construction Jacking
1. According to the part of pipe where it is applied, it can be divided into top jacking, bottom jacking and pipe jacking. Top jacking is used at the upper end of upright steel pipe, whose base is at the upper end with edgefold. Bottom jacking is used in the bottom of the upright steel pipe in construction, whose base is at the bottom and is not necessary to fold. Pipe jacking is used between parallel steel pipes with half-moon gap at the base.

2. According to screw material, it can be divided into hollow jacking and solid jacking. The screw of hollow jacking is made of thick wall steel pipe and is relatively light. The solid jacking is made of steel rod, and is relatively heavy.

3. According to whether there are wheels, it can be divided into ordinary jacking and leg-wheel jacking. Usually leg-wheel jacking is galvanized and is used at the bottom of mobile scaffold to facilitate the construction. Ordinary jacking is used in engineering construction, providing stable support.

4. According to the production process of the screw, there are hot-rolled screw and cold-rolled screw. The former has elegant appearance but higher cost; the latter has ordinary appearance but lower cost.